We are a society formed by people who are fully aware of the 800-hundred-year-old co-existence of the Czechs, Moravians, Silesians and Liechtensteins in one territory. We are a society that takes care of the presence as well as the future of friendly relations between the Czech Republic and the Principality of Liechtenstein. We are a society that wishes to connect.
I am very pleased by the establishment of the Czech-Liechtenstein Society. It is great especially because it was created as a bottom-up initiative of the Czech and Liechtenstein people and this kind of energy may successfully help develop cultural and social bonds that foster our common historical heritage.

H.S.H. Hereditary Prince Alois of Liechtenstein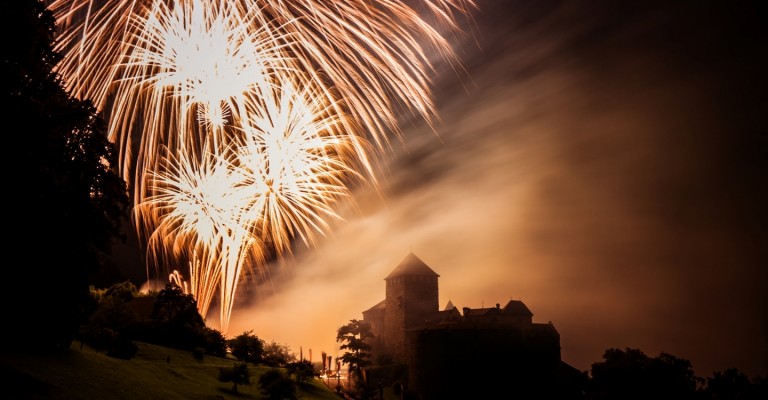 Public Lecture Afternoon - Liechtenstein's 300th anniversary
The Czech-Liechtenstein Society, in cooperation with the non-profit organization Post Bellum, invites members and general public to a series of lectures about today's Liechtenstein and its history. The event will take place on April 4, 2019 from 4 pm to 6 pm in the large hall of the Municipal Library in Prague. Free entry. (Photo ©Franz Josef Meier)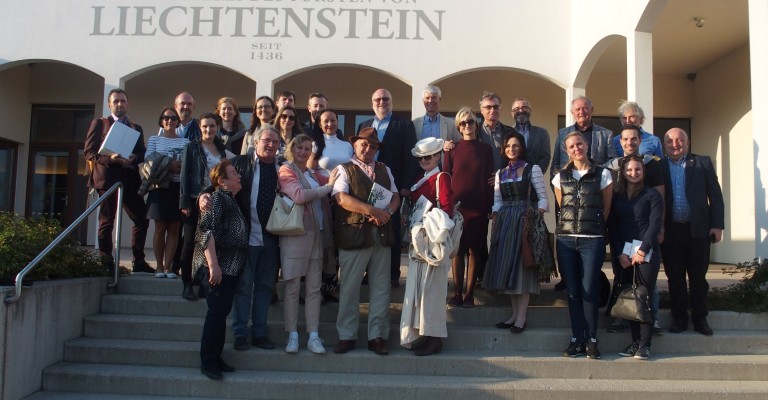 Members' Meeting
Members of the Czech-Liechtenstein Society will meet on April 4, 2019 from 18.30 in the Nuance Restaurant at Malé náměstí 138/4, Prague 1.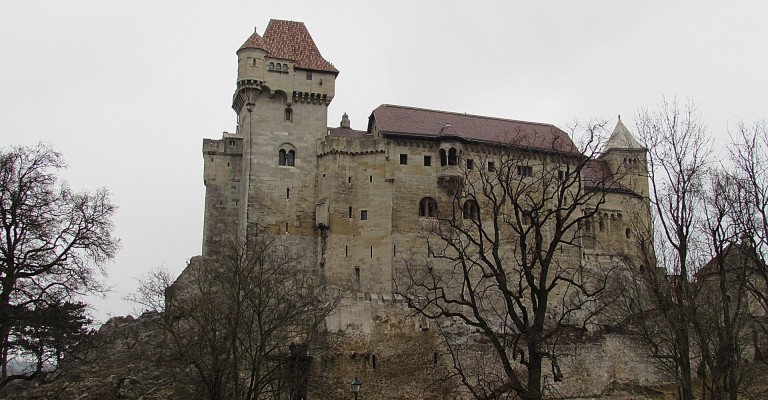 Weekend in Vienna
On the weekend of 12 and 13 May, we will visit the Austrian capital and its surroundings. First day we will visit the Castle Liechtenstein. The second day we go for a tour of the Liechtenstein City Palace and Albertina Gallery.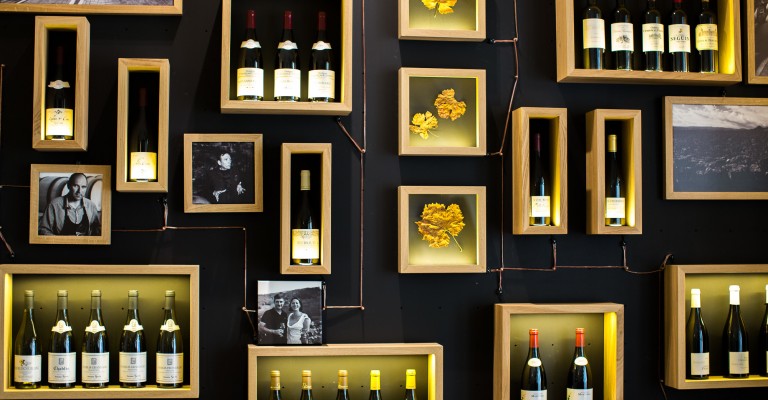 Advent meeting
The pre-Christmas meeting of the Czech-Liechtenstein Society with a wine tasting programme presented by sommelier Tomáš Melich took place on 29 November 2018 at Prague Vinit Bar (Na Příkopě 10, Prague 1).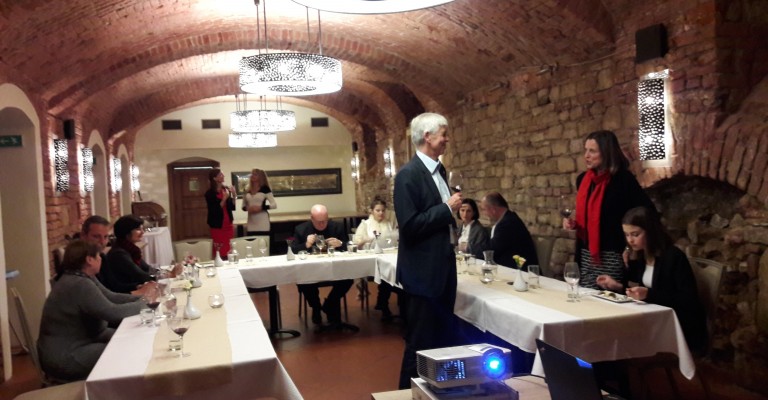 Meeting at the Nuance restaurant, Prague
An informal meeting of members and committee of the Czech-Liechtenstein Society was held at the Nuance Restaurant in Prague on October 31, 2018. In a lively discussion, accompanied by excellent food and fine wine, we exchanged views on future activities and focus of the association.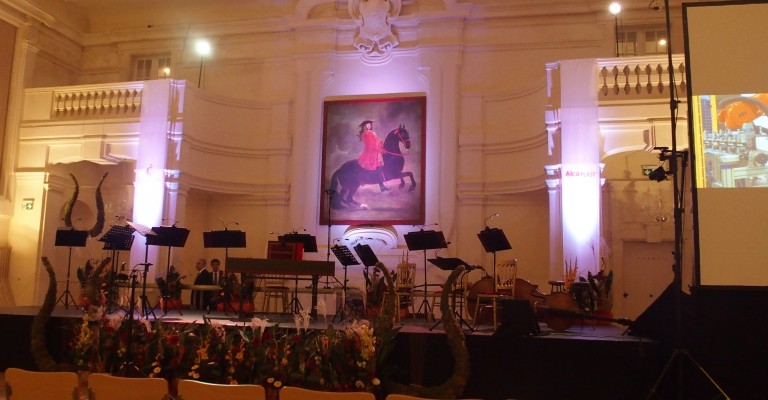 Excursion to Valtice and Wilfersdorf
On October 12, 13 and 14, 2018, in Valtice, members of the Czech-Liechtenstein Society visited together the Obelisk winery, the final galaconcert of the Lednice-Valtice Music Festival and went for a tour of the chateau. In Wilfersdorf, Austria, we tasted Lichtenstein wines. A letter from the chairman of the association reporting about these events can be found HERE.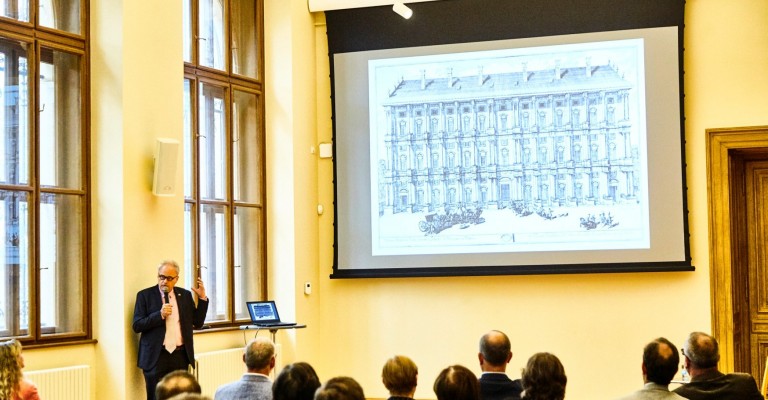 Lecture: Prince of Liechtenstein Art Collections
A lecture by Dr Johann Kräftner, the head of the Prince of Liechtenstein Art Collections, was held on 14 June 2018 on the premises of the Museum of Decorative Arts in Prague. A glass of wine from princely wineyards was served in the second part of the evening.