Lecture at the Liechtenstein Palace
The last of this year's series of lectures "Liechtenstein: one either doesn't know it or admires it" will take place on Tuesday, 22 November 2022 at 5 pm in the Gallery Hall of the Liechtenstein Palace, Malostranské náměstí 13, Prague 1.
The Czech-Lichtenstein Society is organising the lecture in cooperation with he Academy of Performing Arts in Prague Music and Dance Faculty (HAMU) and we are honoured that the Dean of the Academy, Prof. Ivan Klánský, has taken over the patronage of the lecture.
The lecturers will be Daniel Herman, former Minister of Culture of the Czech Republic, now Honorary Consul of the Principality of Liechtenstein in the Czech Republic, and Michal Růžička, spokesperson for the Prince of Liechtenstein and Princely Family Foundation for the Czech Republic.
The opening will be a composition by the Liechtenstein romantic composer and pedagogue Josef Gabriel Rheinberger.
You are cordially invited.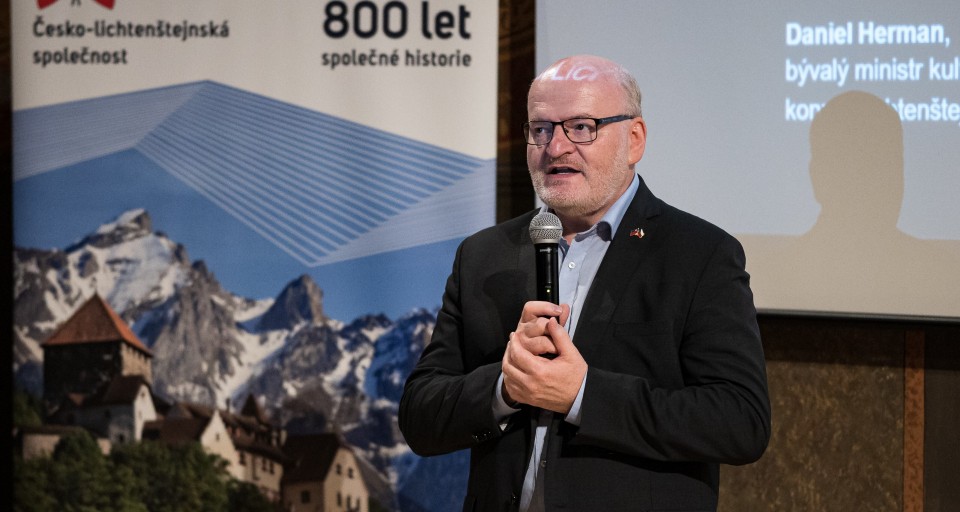 Daniel Herman, Honorary Consul of the Principality of Liechtenstein in the Czech Republic. © Jakub Šnajdr